Good Habits Every Business Owner Should Have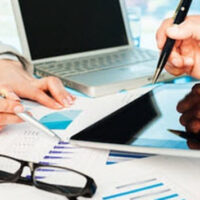 Starting and operating a business may seem like the ultimate goal for many people, but is not for the faint of heart. It requires good habits and a lot of work. If you're lazy or don't have the right mindset, then the processing of growing your business won't be an easy one.
If you own a business startup, all your time and resources are going into it. You'll be overseeing everything, so there's a lot of pressure on you to succeed. Here are some good habits that can help.
Keep Tabs on Your Money
As a business owner, you probably see money siphoning out of your account on a daily basis. Make sure you know where your money is going. Look at bank statements and examine receipts. This can help you determine where to cut costs. Strategic spending is important in every business, especially new ones, so get a hold of your cash flow early on so you're not overspending.
Keep Learning
Owning a business is a journey. As such, you need to always keep an open mind. Don't get too comfortable or set in your ways. You should never get the idea that you know everything there is to know. There's always something new to learn. You should always have a growth mindset and seize every opportunity you come across to grow your business.
Stay on Top of Trends
You don't ever want to be blindsided by a trend in your industry because you missed out. Things change daily, so make it a point to stay on top of news and trends in your business' industry. This will help you plan and develop new ideas that can further your business so your can better face the competition.
Plan Well
Success is often attributed to careful planning. If you're constantly disorganized, things are going to fall through and you're going to end up losing out on opportunities. Stay organized and learn to prioritize. A lot of things are going to take up your time, but you need to determine which ones will be priorities.
Don't Overwork Yourself
It's good to work hard, but not too hard. Although our culture often romanticizes working 70+ hour weeks, staying up all night to work is not really an admirable trait—in fact, it can actually be a deadly one. All work and no play can cause burnout as well as serious health issues. Take advantage of just doing nothing. Rest is good for the mind, body, and soul, so be mindful of your physical and mental wellbeing. It'll make you a better business owner.
Learn More About Business Startups
Business startups require a lot of hard work and dedication. If you don't have the right skills, success will be harder to attain.
Orlando business startup lawyer B.F. Godfrey from Godfrey Legal has significant experience in both the business and legal worlds. He can answer your questions and help you make the right decisions. Schedule a consultation today by filling out the online form or calling (407) 890-0023.
Resource:
studentassembly.org/business-growth-habits/