How Entrepreneurs Can Avoid Copyright Infringement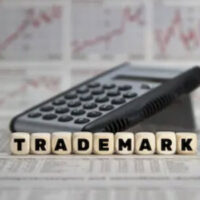 Starting a business is no easy task. There are numerous laws and regulations that must be followed. Companies require a lot of money, so getting sufficient funding can be difficult. In addition, there are copyright issues to be aware of.
Copyright issues may seem trivial when compared to the other issues involved in a business. However, if your business were to encounter such problems, you could lose money or get sued. Therefore, you need to not only protect yourself so your ideas don't get stolen, but also ensure you don't infringe upon the ideas of others as well. Here are some tips to help.
How to Protect Your Business
If you believe your work has been stolen by someone else, it's best to seek legal help. A copyright attorney can assess your situation and inform you of your options.
It may be helpful to review the Digital Millennium Copyright Act of 1998 (DMCA). This law protects online copyright owners. For example, if you discover that your copyrighted photographs are being used elsewhere without your permission, you can submit a takedown notice and let the website owner know. To create a proper takedown notice, you should work with a legal professional.
How to Prevent Infringement
You may be infringing upon another company's rights and not even know it. However, ignorance of the law is not a defense. Copyright infringement can result in serious penalties, such as fines, criminal charges and even jail time. You can avoid a violation by doing the following:
Create your own advertisements, with original graphics, music and content. Make use of in-house staff or freelancers for these projects.
If you do use registered material, obtain the appropriate licenses. You also need written consent from the content owner.
Use royalty-free media. Royalty-free media, such as stock photos, can be found online. These images are not bound by the same restrictions as other content, although you should credit the content creator if you use it.
Learn More About Copyright Infringement 
When starting your own business, copyright infringement is something you need to be concerned about. Other companies and individuals may try to steal your ideas. Conversely, you may accidentally infringe upon someone else's ideas, which can lead to a lawsuit.
Protect your valuable ideas with help from Orlando trademark & copyright lawyer B.F. Godfrey from Godfrey Legal. He has more than 30 years of experience handling intellectual property matters. To schedule a consultation, call (407) 890-0023 or fill out the online form.
Resource:
insureon.com/blog/how-can-entrepreneurs-prevent-copyright-infringement
https://www.godfreylegal.com/singer-katy-perry-sued-for-copyright-infringement-over-halloween-costume/