Singer Katy Perry Sued for Copyright Infringement Over Halloween Costume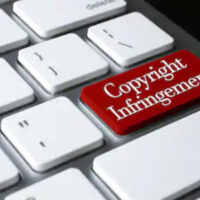 Halloween has come and gone, but pop star Katy Perry is dealing with a legal issue stemming from a costume she wore back in 2016. On October 29, 2016, Perry posted a photo of herself on Instagram. In the picture, she was wearing a costume depicting Hillary Clinton. However, Perry did not own the photo and allegedly did not have the rights to post it.
The photo is owned by Backgrid USA, which an agency specializing in celebrity photos. Perry allegedly did not license the photo before sharing it with her 80 million followers on social media. As a result, she caused substantial financial damage to the agency and hurt the future market of the photo, according to the lawsuit filed by Backgrid against Perry. The singer is now being sued for $150,000 in damages for her copyright infringement.
Because of how distinctive and creative the photo is, and the appeal of the photo and Perry as a celebrity, the photographer was hoping to earn additional revenue through licensing of the photo. Perry never licensed the photo, even after Backgrid communicated with Perry's representatives, in good faith, multiple times from July 2017 to October 2019. In fact, the photo in question is still live on Perry's Instagram account and has not yet been taken down.
Because Perry has not taken any steps to resolve the matter, even though Backgrid has tried unsuccessfully, the agency has been forced to sue the star. Backgrid is seeking multiple damages, including $150,000 in statutory damages or actual damages, as well as an accounting of all profits Perry received from the photo, a declaration from Perry to cease further exploitation of the image and impoundment of all copies of the photo in question.
Backgrid claims that Perry's use of the photo was commercial in nature, given that she posted it on Instagram, which she uses to promote her business interests, celebrity status and persona. Commercial uses of copyright infringement are more likely to be taken seriously by the courts.
This was not the only case of a celebrity posting unlicensed photos of paparazzi, so Backgrid has a good chance of winning their case. In the past few years, many celebrities have been sued by photographers for posting photos on their social media accounts without proper licensing. They include Justin Bieber, Ariana Grande, Jennifer Lopez, Jessica Simpson and Khloe Kardashian. These cases have been settled for undisclosed amounts.
Learn More About Copyright Infringement
Copyright infringement law can be confusing on both sides. If you plan to use someone's work in any way, you must get permission as well as give proper attribution. If you created work that you want to protect, it's important to take the appropriate steps. In either case, hiring a lawyer is your best bet.
Orlando trademark and copyright lawyer B.F. Godfrey from Godfrey Legal can give you the advice you need so you can prevent lawsuits and other legal issues. Avoid costly mistakes. Schedule a consultation today by filling out the online form or calling (407) 890-0023.
Resource:
billboard.com/articles/business/legal-and-management/8541900/katy-perry-hillary-clinton-paparazzi-lawsuit
https://www.godfreylegal.com/ariana-grande-files-10-million-lawsuit-against-forever-21-for-trademark-infringement/