How to Buy an Established Online Business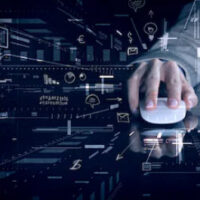 While many entrepreneurs start their businesses from scratch and build it from the ground up, others take over existing businesses and go from there. Buying an established business is a lot easier in some aspects, as most of the hard work is already done. You don't have to come up with a product or service. You don't need to develop a marketing strategy, as you probably already have regular customers. You just need to take the reins and keep the business profitable.
Buying an online store gives you the best advantage, since your customers can come from anywhere in the world. But how do you find such an opportunity? Read on to find out how to buy an established online business. 
Online Marketplace
This is the most common method for buying an online business. You can easily search for available opportunities by industry. Online marketplaces also have accurate data, so you can understand a company's traffic and revenue data before making a decision. Make sure you find a business that you are passionate about. Even though the business is already up and running, you're still going to need to devote a lot of time to this venture.
Online Business Brokers
Online business brokers are like real estate agents, but for online businesses. They do all the work for you, so if you don't have the time to find the right business or you are unsure of the process, an online business broker can take care of all the dirty work for you. They know the process inside and out and can answer any questions you may have along the way. Online business brokers are paid only when sales are completed, so you can be sure they will work hard to find the right business for you.
Direct Purchase
This is a good option if you have a specific business in mind. You can reach out to the owner directly by using the contact information on the website. When doing so, make sure the owner knows that you are serious about buying a website. They will ignore you if they think you are playing games with them.
Before initiating contact, make sure the business is healthy. SEMrush is a tool you can use to analyze website traffic, while programs such as Ahrefs and Open Site Explorer can help you assess its link profile. Move on if you come across any red flags.
Learn More About Domain Names 
An online business is a good way to show off your entrepreneurial side without having to start from scratch. However, you still need to have the skills and knowledge to run the company and make it a success.
It is important to understand what legal issues and liabilities you may come across as you purchase an established online business. Orlando business lawyer B.F. Godfrey from Godfrey Legal can make sure your interests are protected and advise you of any risks. To schedule a consultation, fill out the online form or call (407) 890-0023.
Resource:
entrepreneur.com/article/297209
https://www.godfreylegal.com/internet-advertising-what-you-need-to-know/