Ariana Grande Files $10 Million Lawsuit Against Forever 21 for Trademark Infringement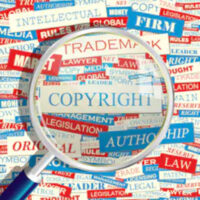 Fast fashion retailer Forever 21 has hit hard times in the past few weeks. First, news broke that the store would possibly file for bankruptcy soon. Just days later, Forever 21 was sued by pop star Ariana Grande, claiming that the retailer used her name, music and likeness in their advertising campaigns.
Grande has filed a $10 million lawsuit against Forever 21 and their beauty boutique, Riley Rose, accusing them of trademark infringement. In a campaign from earlier this year, the companies used a model who bore a striking resemblance to Grande.
Forever 21 desired a joint campaign with Grande, but the company did not want to pay the desired amount, so Grande declined. Grande typically receives millions of dollars for her endorsements and promotional activities.
That was when Forever 21 launched a campaign without Grande's input, but used a lookalike model as well as audio and lyrics from her song "7 Rings." It is believed that the companies misappropriated at least 30 images and videos featuring the popular singer. Grande filed the lawsuit in Los Angeles and is seeking damages for copyright and trademark infringement, violation of the right of publicity and false endorsement.
A joint campaign with Grande would have been beneficial for Forever 21 and Riley Rose, since Grande has more than 65 million Twitter followers as well as 163 million followers on Instagram. Grande's fanbase overlaps with both companies' target markets.
Forever 21 has since responded to the pending lawsuit. The company disputes the allegations and claims to be huge supporters of Ariana Grande . They have worked with her licensing company for more than two years and hope to continue to work with her in the future.
Elements of Copyright Infringement
In order for someone to sue a company or individual for copyright infringement, there are three elements that must be in place:
The copyright must be valid.
The alleged infringer must have access to the copyrighted work.
The copyright must occur outside the exceptions: face-to-face instruction, virtual instruction and fair use.
A person who is convicted of copyright infringement may face a variety of penalties. They include the following:
Restitution to the copyright holder based on profits and damages
Up to $150,000 in fines for each work infringed
Payment of court costs and attorney fees
An injunction from the court for the infringer to stop the infringement
The illegal works can be impounded by the court
Jail time for the infringer

Learn More About Trademark Infringement 
Many singers, actors and celebrities are in high demand. Many retailers want to collaborate with them, but are not always willing to pay the price these celebrities demand. However, using their work or emulating their likeness without their permission is not acceptable.
If you believe you are a victim of copyright or trademark infringement, share your story with Orlando trademark & copyright lawyer B.F. Godfrey from Godfrey Legal. He can help protect your valuable works and represent you in the event that your ideas have been used without your permission. Schedule a consultation today by calling (407) 890-0023 or filling out the online form.
Resource:
highsnobiety.com/p/ariana-grande-sues-forever-21/
https://www.godfreylegal.com/the-penny-hoarder-suing-the-smart-wallet-for-copyright-infringement/