How to Sell an Online Business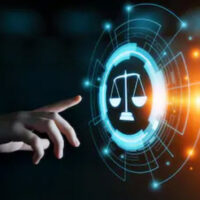 Are you an entrepreneur who has grown bored of your online business? Do you have other ideas and want to start something fresh and new? Then maybe it's time to sell your business.
Selling a business is not an easy endeavor. If you do find a buyer, they may not be willing to pay the price you want. Not every business is going to garner millions of dollars. However, if you're patient enough, you can get top dollar for your business. Being impulsive is not going to work in your favor. You'll end up taking the first offer, leaving a lot of cash on the table. Here are some ways to prepare for the sale of your business and get the most money possible.
Plan Ahead
Prepare a thorough exit strategy. List the company's assets and goals. How do you reward team members? Outline how you will transfer everything over to the new owner. Be as specific as possible. Get help from advisers if needed.
Get Buyers Excited
To get buyers excited, you need to offer a lot of value at a reasonable price. This doesn't mean you have to sell your business for a super-low amount. The better way to go about this is to increase profitability. Nobody wants to buy a business that's barely making money or worse yet, losing money.
Therefore, your best bet is to clear the company financials of any personal expenses. Get the books in order. Get a current profit and loss statement. You may need to get audited financials, especially if you plan to sell your company for millions of dollars. Keep in mind this can set you back $20,000.
Send out an Information Memorandum
The information memorandum is the ultimate buyer's guide. It should explain what your business is, how it works, how it makes money and how it gets customers. It should include details like assets, traffic data, domains, social network accounts you own and an operations manual. Ideally, you should be able to show at least two years of earnings, an increase in revenue year over year, a variety of revenue sources and proof of repeat customers. Buyers tend to like paid traffic, so if you have revenue from that source, be sure to mention it.
Make Any Repairs
Most buyers are not looking for a fixer-upper, whether it's real estate or a business. If your business is not doing so great, now is not the best time to sell it. Make some changes so you can prove to buyers that it is thriving. Find ways to get more customers, increase revenues and spend less. This may mean cheaper manufacturing, more advertising or possibly even layoffs.
Learn More About Online Businesses 
Buying or selling an online business is not as easy as it sounds. There are many legal issues involved. Make sure your interests are protected.
There are many elements involved, including copyright, trademark, liability, privacy concerns and technology law. Let Orlando business lawyer B.F. Godfrey from Godfrey Legal help you through the process. Schedule a consultation today. Fill out the online form or call (407) 890-0023.
Resource:
forbes.com/sites/elainepofeldt/2014/09/30/sell-your-internet-business-for-millions/#2bf9545d3f1c
https://www.godfreylegal.com/how-to-buy-an-established-online-business/