Start a Business With These Low-Cost Franchises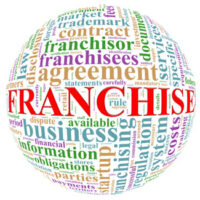 You may be eager to start your own business, but you might have some reservations. Maybe you're having trouble getting money. Perhaps you're concerned about all the elements involved in starting a business and you're afraid you'll miss something important along the way.
Starting and running a business is no easy task. Doing so can be a 24/7 job that can take you away from our family and other responsibilities. Is there a better way to be a business owner without all the money and hard work?
Franchising may be the opportunity you're looking for. While you'll still to put in some hard work and have some money upfront, it won't be as much of a hassle as trying to do everything from scratch. A franchise allows you to buy into an existing business that already has established customers. You get all the training you need from the franchisor, so there's no guesswork involved.
Franchises make up 4% of all small businesses in the United States. Franchises employ 18 million Americans and bring in more than $2 trillion every year.
Some franchises, however, do require a significant amount of money to get started. For example, a McDonald's or Taco Bell franchise requires $750,000 in liquid assets. KFC requires a net worth of $1.5 million.
Not all franchises require this much cash, though. In fact, just $15,000 in cash can net you a franchise. If this is the route you want to go, here are some options to consider.
Dream Vacations
Started in 1991, Dream Vacations specializes in cruises and land vacations. Headquartered in Florida, the company has more than 1,200 franchises, each with annual sales averaging at $336,791. Start-up costs are just $9,800.
Help-U-Sell Real Estate
Interested in the real estate industry? Help-U-Sell was established in 1976 to get rid of the varying fees of 3% to 6% that most real estate brokers charge to sell a home. The company charges a flat fee for all the services it offers, from listing the home to marketing to closing the sale. The company has 102 franchises and requires $15,000 in start-up costs.
TSS Photography
This company specializes in professional photos for sports teams and schools. TSS Photography has been in business since 1983. It has 176 franchises, each with $148,222 in average annual sales. It costs just $10,500 to start your own franchise.
Image One
Start your own cleaning business by owning an Image One franchise. This commercial cleaning business began in 2010 and boasts 103 franchises. Annual average sales exceed $200,000. Expect to pay $15,000 for start-up costs.
Learn More About Franchises 
If you're looking to get your foot into the door of a lucrative business, franchising may be a good idea. It's a great way to own a part of an established business without having to do all the work yourself.
However, franchising is not as easy as you think. There are many complex state and federal laws involved and each company has its own setup in place. Let Orlando franchise lawyer B.F. Godfrey from Godfrey Legal help you avoid any costly mistakes. Schedule a consultation by calling (407) 890-0023 or filling out the online form.
Resource:
cnbc.com/2019/09/21/10-low-cost-franchises-you-can-start-with-15000-or-less.html
https://www.godfreylegal.com/should-you-franchise-your-business/