Is Now a Good Time to Purchase a Franchise?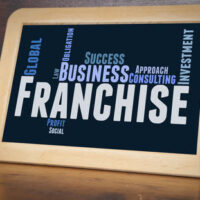 With COVID-19 shutting down businesses temporarily—some for good—potential business owners are scared of the future. Many have had their eye on franchises for some time and are feeling uneasy about the fact that they may have to shut down and lose revenue.
After seeing the unemployment statistics and hearing about all the companies filing for bankruptcy, the future of business ownership looks bleak. However, franchisors are continuing on with business development. It's business as usual for the most part, except for some changes, such as virtual discovery versus the normal in-person route.
In fact, there may be more benefits to purchasing a franchise right now. Franchisors are trying to attract more prospects, so many are offering discounts, incentives and other perks such as longer grace periods. Also, many people are scared to start a new business right now. There is so much financial uncertainty right now. This may seem bad, but you need to take advantage of this fear and uncertainty. There are so many opportunities right now, such as more potential employees and an increase in real estate. Don't be afraid to take a risk—it could very well work in your favor.
There's another thing to consider. Franchises are less risky than traditional businesses. You're not starting a new company from the ground up. You're essentially operating an established business. You'll already have a solid customer base. Franchises are more predictable, giving you a sense of security. In fact, if you're worried about your current career, you might want to consider a franchise. You'll have greater control of your career rather than worrying about whether or not your boss will lay you off.
If you have spent the past few months at home because you were laid off due to the coronavirus crisis, use this free time to research franchises. It's expected that the business outlook in general will improve later this year. So don't let COVID-19 ruin your dreams of entrepreneurship.
While the world has changed in many ways since the coronavirus has taken over, not much has changed when it comes to franchises. Banking is pretty much the same. Financial assistance is still available to franchisees who need it. You'll still want to do your research as usual and find the right type of company to fit your needs. While many franchisees opt for fast food restaurants, you can also consider other types of businesses, such as convenience stores, hotels, cleaning services, yard care and car rentals.
Learn More About Franchises
While you may be cautious about spending tens of thousands of dollars on a franchise right now, the opportunity for business ownership is still ripe. Even though many businesses have lost revenue and shut down, many are thriving.
Are you ready to take a risk and become an entrepreneur during these uncertain times? Get the guidance you need from Orlando franchising lawyer B.F. Godfrey from Godfrey Legal. Rely on his expertise to avoid common mistakes and watch your business thrive. Schedule a consultation by calling (407) 890-0023 or filling out the online form.
Resource:
entrepreneur.com/article/350233
https://www.godfreylegal.com/why-you-should-consider-franchising/