Survival Guide for Business Startups During COVID-19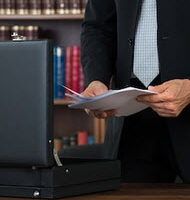 It's been a tough year for retailers and restaurants in Florida and other parts of the country. Since COVID-19 hit the country in March, businesses have been forced to close down temporarily. Many are still struggling to stay afloat. Some will never reopen, as many have lost significant revenue and taken on too much debt. JCPenney, Chuck E. Cheese, Pier 1 Imports, Tuesday Morning, GNC, J.Crew and Neiman Marcus are just some of the many establishments that have filed for bankruptcy this year.
The pandemic is still going on with no sign of the coronavirus ending anytime soon, so if business startups want to stay open, they have to make some changes. Here's a mini survival guide for business startups during these challenging times.
Manage Cash Flow 
It could be another year until a coronavirus vaccine is developed, so until then, business startups need to find a way to keep the money flowing. Entrepreneurs need to do what they can to preserve their company's money. This may mean cutting expenses, such as payroll. This may mean selling unnecessary items or getting business loans.
Re-evaluate Space Needs 
With many people now working from home, you'll want to evaluate your current needs for office space. First, on a financial level, can you downsize your current office space and save money? Is it possible to do without an office altogether?
This may be difficult for some startups. Many rely on the creativity and exchange of ideas that come from social interaction. While meeting in person may not be an option at the moment, you want to keep the lines of communication open between workers. Keep your startup moving forward by meeting virtually on a regular basis. 
Change the Way You Do Business
Sometimes the unexpected happens and you have to make changes to adapt. Many restaurants have already done this. Since dining in a restaurant is not an option in some areas at the moment, many restaurants have moved to online ordering and takeout service. Retailers can also adopt these methods to bring in more revenue.
You may even want to consider working with competitors who sell similar products. This will allow you to share ideas and create products that are in greater demand nowadays, such as face masks, hand sanitizer and disinfectant wipes to attract new customers. You will also want to continue to market your current products and services to keep your current customer base. 
Learn More About Business Startups
Keeping a business afloat is difficult even in the best of times. When something so severe and unexpected as a pandemic comes along, it can wreak havoc on the economy. Businesses of all sizes across the country are reeling from forced closures and lost revenues.
Need help with your business startup during this difficult time? Get the help you need from Orlando business startup lawyer B.F. Godfrey from Godfrey Legal. He can help you with your finances and give you the advice you need to keep your business operational. Call (407) 890-0023 or fill out the online form to schedule a consultation.
Resource:
theconversation.com/a-survival-guide-for-startups-during-the-coronavirus-pandemic-136560
https://www.godfreylegal.com/opportunities-for-business-startups-amist-covid-19-pandemic/