New Law Prohibits Employers From Using NDAs To Silence Sexual Harassment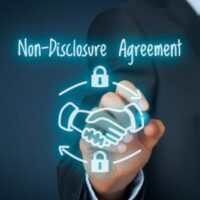 While non-disclosure agreements (NDAs) are good tools for protecting trade secrets and important information within a company, some employers take them too far by not allowing employees to disclose illegal activities in the workplace, such as sexual harassment. This will no longer happen in the United States thanks to a new law.
In December, President Joe Biden signed the Speak Out Act (SOA) into law. This law prohibits employers from using NDAs to block the victims of sexual harassment and assault from speaking out. The law passed both houses of Congress with overwhelming  support and went into effect as soon as it was signed into law on December 7. Therefore, employers need to take note.
Some NDAs have "nondisparagement clauses," which means that if there are any sexual assault or harassment disputes in the workplace, victims are not allowed to discuss them in public. Employers will no longer be able to add these provisions, which have been a major source of anger since the #MeToo movement became well-known.
California and New York have already enacted their own laws banning NDAs after it was learned that these agreements were used to cover up major cases of sexual harassment in the workplace. Note that the Speak Out Act does not apply to employers' efforts to protect trade secrets and proprietary information, so NDAs can still be used for those purposes.
What Employers Should Do
Employers should ensure they are not in violation of the law by reviewing their policies and practices for handling of sexual harassment incidents. They should also review their employment agreements, confidentiality agreements, and employee handbooks and policies to make sure they are in compliance with the new law.
Employers should also review the templates for separation agreements and releases to ensure that confidentiality and non-disparagement content does not imply that they prohibit the disclosure of sexual harassment or sexual assault claims. Under the law, victims and survivors should have the freedom to report and disclose their abuse.
The attention is now pointed directly at these kinds of situations, so businesses should ensure they stay on the right side of the law. They can do so by having clearly articulated anti-sexual harassment policies in place. There should be regular training in this regard.
Companies can also do their part by reviewing pre-hire and standard employment agreements to ensure that they don't conflict with the law. If the employer uses independent contractors, those agreements should be checked to ensure they are compliant as well.
Learn More About Non-Disclosure and Confidentiality Agreements 
Non-disclosure and confidentiality agreements are good in some industries, but they should never order a person to keep quiet about illegal activities such as sexual harassment.
Is your agreement legal?  Let Orlando non-disclosure & confidentiality agreement lawyer B.F. Godfrey from Godfrey Legal assess your agreement. We'll address your concerns so you can make the right decisions. Call (407) 890-0023 or fill out the online form to schedule a consultation.
Source:
ehstoday.com/standards/article/21257489/regulatory-update-new-law-ends-sexual-harassment-ndas