Should You Sell Your Business to an Employee?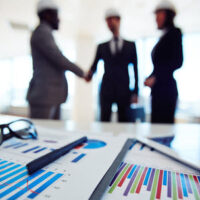 When it's time to let go of your business, you will be on the search for a buyer who will give you what you think your company is worth. Very rarely do business owners look from within to secure a buyer. Should you consider selling your business to an employee?
It's not common for a business owner to sell a business to a current employee, but it does happen at times. If you do choose to go this route, you're bound to face complications along the way. Read on to learn more about the challenges you can expect to face.
What to Consider When Selling to an Employee
There are several main things to consider when selling your business to one of your employees. First, your employee likely will have trouble coming up with the capital to buy your business. You may think he or she could do a good job running the company, but that's not enough. You obviously want to sell the business for what it's worth and make some money out of the deal. You may feel pressured to sell it for a bargain price just to appease your employee and make a deal—a move you'll regret later.
Related to this, the employee sees the inner workings of the business on a regular basis. He or she already knows the pros and cons of how the business is being operated. Given this information, your employee is not going to value the business as much as you do. As a result, you're not likely to get what it's worth.
Another thing to keep in mind is that if you do plan to sell your business, you probably want to keep it hush-hush rather than telling your employees. Employees tend to get nervous when businesses get bought and sold, as these are often situations where employees get laid off. If you make an announcement too soon, you're going to lose your employees to another company.
In some unique situations, though, a current employee will have a solid vision for the company's future. In these cases, you can get the price you want with the stipulation that you can come back in should profits decrease dramatically. This is done through a note, which is paid for by the company's profits. When a note is in place, you'll get regular reports about the company's financial situation. This situation helps protect the company.
Learn More About Selling Your Business  
Even if you are tired of being an entrepreneur and desperately want to sell your business, it will likely be difficult to do so. Legal issues and emotional attachment can rear their ugly heads
Orlando business purchase and sale lawyer B.F. Godfrey from Godfrey Legal has extensive experience handling the legal aspects of businesses. Whether the transactions are easy or complex, he can make sure all the details are ironed out. Don't be in a hurry to sign away your business. Get legal help first. Schedule your consultation by calling (407) 890-0023 or filling out our online form.
Resource:
entrepreneur.com/article/306067