Solving Succession Problems for Women Entrepreneurs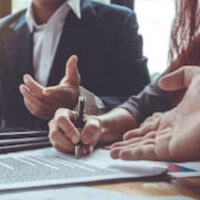 The business world used to be ruled by men. Now, business owners are often women. Between 2018 and 2019, on average, 1,800 women started businesses in the United States every day. While this is great news, many women fail to plan for the future. Women are more likely than men to leave their business startups due to personal reasons, but it doesn't have to be that way.
This is an issue with succession, or future business planning. Women spend a lot of money starting up their businesses, so why aren't they thinking about the future? They need to be aware that things change in life. They may decide to have children. They may decide to go back to school. Perhaps they may have to care for aging parents at some point.
Things happen in life, but that doesn't mean an entrepreneur needs to quit and shutter their business for good. With a solid plan in place, they can keep their business operational for many years to come.
Entrepreneurs may only be concerned about the short term: raising money and getting their business up and running. But they need to always be thinking beyond that. Life is always changing and it's a good idea to be prepared. Women tend to face more challenges because they are 15% more likely to leave their businesses.
But leaving their business is not their only option. If they must take time off for whatever reason, they don't have to step down from their position. They could possibly find an employee or partner to help out with the day-to-day operations. They could even hire someone to help out temporarily.
Long-term succession planning is valuable to any entrepreneur. Even if a person decides to retire, they can keep the business going if they desire. They can sell their business to someone and essentially select their successor. This could be a co-owner, employee or even a family member.
When choosing a successor, though, consider if the person will be needed temporarily or permanently. That's because a person in a temporary role will play a different part than someone in a permanent position. You'll need to select a person based on your business needs. What gaps will there be in your business when you leave? What skills and experience does a person need to fill in these gaps?
If you decide to sell your business, you need to understand the valuation. Don't undersell yourself. Have someone appraise your business when you plan to sell.
Learn More About Business Startups
While starting a business can be exciting, you need to have a long-term plan in place. Life changes, so what will happen in the next 5-10 years and beyond?
Orlando business startup lawyer  B.F. Godfrey from Godfrey Legal can help you come up with a solid business plan so you can remain operational for many years to come. He can address your concern and offer solid advice. Schedule a consultation by filling out the online form or calling (407) 890-0023.
Resource:
forbes.com/sites/lawrencelight/2020/08/26/succession-problem-for-female-owned-startups-how-to-value-the-business/#73751d2b5042
https://www.godfreylegal.com/survival-guide-for-business-startups-during-covid-19/