Dealing With Common Online Business Issues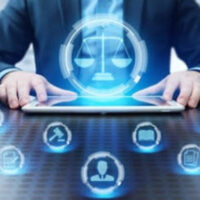 Many brick and mortar companies are having to close for good due to COVID-19. They are unable to make their monthly rent and utility payments due to a lack of revenue they have faced since they were forced to shut down.
Physical businesses require a lot of money because there are so many expenses involved. That's why many entrepreneurs opt to open online businesses. With an online business, you have more flexibility. You can operate your business from your own home. With the right products and an attractive, effective website, you could become a successful business owner.
However, having the right tools and knowledge is key. Even online businesses have their problems. You need to be able to constantly monitor your website for issues so you can quickly fix them without losing customers and revenue. Here are some common issues that you may run into.
Technical Issues
Anyone who has worked with computers knows that they are not the most reliable machines. They can slow down and act up for no apparent reason. There may be coding or compatibility issues that can cause a customer's order to get lost in the system. A customer may not be able to fill out a form properly or enter credit card information. These are problems that can make your business lose customers, so it's helpful to have a technical background (or someone who does) so you can fix these issues quickly.
Security Issues
Many people are concerned about online shopping because of a lack of security. They don't want their credit card or personal information compromised. A security breach could ruin your business' reputation, so make sure to do what you can to protect your customers. Make sure to use secure payment processing systems as well as secure socket layers, which are web-based protocols that provide security.
Server Issues
You will likely have problems with the server as well. Even the best web hosting service won't be able to run smoothly 24/7. You'll experience a crash at some point. This may be because you have too much website traffic or perhaps a script error. Be sure to back up your website often and choose a reliable server. 
Marketing Issues
You can't make a sale if nobody knows you exist. That's why marketing is crucial for an online business. You'll want to implement a variety of strategies, such as ads, blogs, posters and press releases. Don't rely solely on search engines—that likely won't be enough. 
Learn More About Website Transactions
While an online business can be easier than a brick and mortar business in some ways, you could still face issues that threaten your sales. Make sure you're prepared for possible issues so you can keep your business operating without skipping a beat.
Orlando business lawyer B.F. Godfrey from Godfrey Legal can help you understand the operational and legal issues you may face. To learn more, call (407) 890-0023 or fill out the online form to schedule a consultation.
Resource:
smallbusiness.chron.com/problems-could-appear-setting-up-business-online-513.html