The Role of Franchising in Esports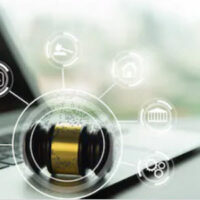 Franchising is a great tool for those who want to own their own business, but don't have a solid idea of their own. Franchising allows you to take over an existing business model without the frustration of having to implement from the very beginning.
Franchising has been an effective tool for traditional sports teams and it looks like that is now spilling over to the esports market. Esports involves competition sports through the use of video games. Some video game publishers are now adding franchising to their esports leagues.
In the past several years, Activision Blizzard and Riot Games have been involved in the franchising process, with more game publishers looking at the possibility of franchising some of their games.
Franchising in the esports industry has its benefits so far. It makes the business structure more stable and sophisticated. It also has added expertise and enterprise value.
However, there is some controversy about this move. Is franchising the best move for all games? Popular games such as Fortnite, Counter-Strike: Global Offensive and DOTA have not yet been franchised. There is also concern about the extremely high franchising fees, which have gone as high as $25 million.
The Overwatch League is one of the most popular esports franchises for Activision Blizzard. It sold 12 franchise slots in 2017, with franchise fees set at a whopping $20 million. Activision Blizzard plans to launch a Call of Duty League in 2020 that will also be franchised. Franchise fees have been set at $25 million. In 2017, Riot Games sold 10 franchise slots for its North American League of Legends Championship Series. The franchise fees were $13 million for new teams, while existing teams got a deal, at $10 million. FIFA, Rocket League and Apex Legends could be franchised in the future.
However, that does not mean that all popular video games or esports need to go the franchise route. It depends on the publisher's goal for the game in question. For example, Fortnite is one of the most popular video games. However, the publisher, Epic Games, would rather grow Fortnite as a video game instead of an esport. In its competitions, it has focused more on individual players rather than teams. Because Fortnite has ever-changing elements that decrease the need for elite skill to do well, the game likely would not do well by moving to a franchise model.
When it comes to esports, some are not very popular and do not have a sufficient fan base that would make franchising a profitable venture. There are a lot of legal and financial issues involved in creating a successful franchise, and for some games, it's just not worth it. The rewards have to be greater than the risks.
Learn More About Franchising
Franchising can be a beneficial opportunity for those who want to invest in traditional businesses such as fast food restaurants and retail stores. However, newer types of franchises, such as esports, can be controversial because of the high fees involved and lack of evidence pointing to success.
If you're contemplating starting a company from an existing business model, Orlando franchise lawyer B.F. Godfrey from Godfrey Legal can guide you through the process. Our expertise can help you avoid lawsuits and costly mistakes. To schedule a consultation, fill out the online form or call (407) 890-0023.
Resource:
bizjournals.com/losangeles/news/2019/11/15/is-franchising-the-future-for-esports.html
https://www.godfreylegal.com/start-a-business-with-these-low-cost-franchises/