Types of Construction Contracts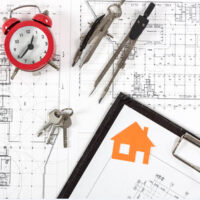 When a general contractor is erecting a house, office building, store or other type of building, a contract is often required. A contract is a written document that outlines the scope of the project, as well as the schedule, compensation and responsibilities of all parties involved.
There are several types of construction contracts that a builder might use. The one they will use will depend on the project and other details such as the payment schedule and materials involved. These contracts are often available in template form and can be customized based on the needs of the project.
These contracts serve as a binding agreement between the builder and the client. If either side fails to hold up their end of the contract, they can be sued and face other legal issues. If you are a general contractor, there are four main types of contracts you should consider.
Lump Sum/Fixed Price Contracts
This type of contract includes a fixed priced for all construction-related activities. These contracts can include incentives for early termination or they can have penalties for late termination. These contracts work best  when the parties have agreed on a clear scope and a defined schedule. However, a lump sum contract makes it harder to get money back for work not completed, which may be an issue for the client.
Cost Plus Contracts
Cost plus contracts are used when the scope has not been clearly defined. They serve to protect the owner's interest so they can avoid being charged for unnecessary changes.
A cost plus contract involves payment of the actual costs or other expenses from the construction activity. These contracts must include the amount or percentage of the material and labor costs that make up the contractor's overhead and profit. Costs must be outlined in the contract and classified as either direct or indirect costs.
Time and Material Contracts
These contracts are used when the project scope is not defined. The contractor works according to an hourly or daily rate, while allowing for additional expenses that could arise during the construction process. The costs must be included in the contract and classified appropriately. Time and material contracts are best for smaller projects.
Unit Pricing Contracts
These contracts are most commonly used in federal agencies. Unit prices can be set during the bidding process to allow the owner to easily see what they are being charged. With these contracts, the unit price can be easily adjusted for quicker agreements.
Learn More About Construction Contracts
Construction contracts are a must for projects that a builder will be taking on for the owner. The right contract can ensure that all the appropriate elements are included and that the schedule and amount  is satisfactory for all involved.
Whether you are a property owner or general contractor, Orlando construction & development contract lawyer B.F. Godfrey from Godfrey Legal can help you create a construction contract that is legally binding. Our skill can help you avoid lawsuits and costly mistakes. To schedule a consultation, fill out the online form or call (407) 890-0023.
https://www.godfreylegal.com/how-to-resolve-construction-contract-disputes/