Types of Mergers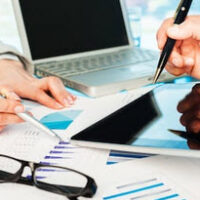 Deciding to merge your company with another or acquire a new company can be an exciting venture. Such a business move can help you eliminate competition, grow your current business, increase profits and poise you for success.
However, merging a business is not an easy task. As an entrepreneur, you probably already know that running one business is hard enough. Try combining two separate entities into one business. It can get chaotic.
There is no one-size-fits-all approach to merging a business. In fact, there are five common types of company mergers. The one you will choose will be based on the companies' relationship and economics. Read on to learn more about these mergers and how they work. 
Horizontal Merger 
A horizontal merger occurs between companies in the same industry. The companies are likely competitors that sell the same types of goods and services. For example, if HP and Dell were to merge, that would be horizontal. However, horizontal mergers are more likely to occur in industries where there are very few companies. A merger allows for a much larger company and a significantly increased market share. Some components and operations may be similar, allowing for some reductions in cost. 
Vertical Merger 
A vertical merger involves two companies that do not sell the same products, but the goods and services are related to a common product. An example would be an automotive company merging with an automotive parts supplier. This type of merger benefits both companies. By combining them, they can work more efficiently and gain access to a larger customer base. 
Conglomerate Merger 
In a conglomerate merger, the two companies are unrelated to each other. This allows the companies to broaden their customer base, but the same competition remains. An example of this merger would be American Broadcasting Company merging with Walt Disney Company. 
Market Extension Merger 
A market extension merger occurs between companies that sell the same types of products but in different markets. A good example of this would be if two banks merged. One might focus on loans, while another may focus on retirement accounts. A merger leads to a bigger market and client base. 
Product Extension Merger
With a product extension merger, the companies sell products that are related to each other and are in the same market. The companies can combine their products, access more customers and earn more profits. This is common among technology companies, which often complement each other.
Learn More About Mergers & Acquisitions
Mergers and acquisitions can be complex matters, as they involve two or more businesses. As a buyer, you are getting the assets and liabilities of all the companies involved. Trying to evaluate the pros, cons, risks and goals can be quite the challenge.
Get help from Orlando merger & acquisition lawyer B.F. Godfrey from Godfrey Legal. If you are considering a merger or acquisition, he can offer solid advice to help you make an informed decision. Schedule a consultation today by calling (407) 890-0023 or filling out the online form.
Resource:
mbda.gov/news/blog/2012/04/5-types-company-mergers
https://www.godfreylegal.com/acquisition-of-treadwell-simpson-partnership-to-bolster-floridas-medical-marijuana-market/