Orlando Ranks #2 Nationwide for Commercial Real Estate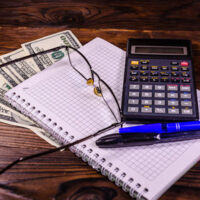 While many businesses are setting up shop online, commercial real estate is still a growing area. Despite many store closures and bankruptcies, brick and mortar stores are still in existence all over the United States. Malls, shopping centers and medical buildings are cropping up across the country—especially in Florida. In fact, Orlando and Tampa are the two hot spots in Florida, ranking #2 and #4 in the whole United States, respectively.
EDR Insight tracks the due diligence performed by developers who want to assess the environmental conditions of a property before making a purchase. In 2018, due diligence rose 15% in Tampa Bay and 16% in Orlando. This is significant, considering that in the United States as a whole, commercial real estate activity was relatively flat.
It is hopeful that commercial real estate activity will improve in the near future. In the meantime, developers and investors are taking a close look at properties in the Orlando and Tampa areas. In these cities, prices are reasonable and there is a lot of room for profit. Plus, there are many properties available that are ideal for retail and office spaces.
The Boom in Commercial Real Estate in Florida
Florida is a prime location for those looking to purchase commercial real estate. In 2018, commercial real estate brought $20 billion into the state's economy. It also created more than 160,000 new jobs. Florida's population is on the rise and so is its real estate growth. When compared to all states, Florida ranked fifth overall for commercial real estate growth, second in retail growth, third in industrial development and 10th in office development.
Commercial real estate is on the move in Florida due to various factors. The state brings in 100 million visitors each year thanks to attractions such as Walt Disney World, Universal Studios and its gorgeous beaches. Between 2010 and 2018, population has increased by 13%. There are also more than 270,000 retail stores in the state.
While you'll find lots of fun and sun in Orlando and other parts of Florida, the state is serious when it comes to business. Many established businesses are expanding to various cities. Besides retail, aviation and aerospace manufacturing is huge in Florida. Lockheed Martin, Boeing, Northrop Grumman, General Dynamics and Pratt & Whitney are some of the companies that have locations in the Sunshine State. Many companies are attracted to Florida, and it's a great opportunity for those looking to make money in commercial real estate.
Learn More About Commercial Real Estate 
Buying or selling commercial real estate is not an easy process. There are many laws and nuances involved. Many properties have issues that cannot be resolved. Make sure you are prepared for such a transaction.
Whether you are looking to buy or sell commercial real estate in Florida, Orlando commercial real estate transaction lawyer B.F. Godfrey from Godfrey Legal can help you through the process. He can assess the key factors and help you save money. To schedule a consultation, call (407) 890-0023 or fill out the online form.
Resources:
tampabay.com/business/tampa-ranks-no-4-as-a-hot-spot-for-new-commercial-development-20190819/
businessfacilities.com/2019/08/developing-dynamo-a-sunny-economic-outlook-in-florida/
https://www.godfreylegal.com/florida-malls-adapting-to-online-retailers/